Hello book nerds!
We talked before about books I bought mainly because I liked the cover. Now, I'll be showing you three books I want to buy because the cover is pretty.
Curious?
1.
Blood Rose Rebellion
by Rosalyn Eves
Synopsis:
In a world where social prestige derives from a trifecta of blood, money, and magic, one girl has the ability to break the spell that holds the social order in place.
Sixteen-year-old Anna Arden is barred from society by a defect of blood. Though her family is part of the Luminate, powerful users of magic, she is Barren, unable to perform the simplest spells. Anna would do anything to belong. But her fate takes another course when, after inadvertently breaking her sister's debutante spell—an important chance for a highborn young woman to show her prowess with magic—Anna finds herself exiled to her family's once powerful but now crumbling native Hungary.
Her life might well be over.
In Hungary, Anna discovers that nothing is quite as it seems. Not the people around her, from her aloof cousin Noémi to the fierce and handsome Romani Gábor. Not the society she's known all her life, for discontent with the Luminate is sweeping the land. And not her lack of magic. Isolated from the only world she cares about, Anna still can't seem to stop herself from breaking spells.
As rebellion spreads across the region, Anna's unique ability becomes the catalyst everyone is seeking. In the company of nobles, revolutionaries, and Romanies, Anna must choose: deny her unique power and cling to the life she's always wanted, or embrace her ability and change that world forever.
Probably one of the books I wanted the most a few years back. Literaly because the cover is so pretty I needed it in my collection.
P. S. I just now noticed that the reviews aren't that good... Oh well, don't judge a book by its cover, right?
2.
Long May She Reign
by Rhiannon Thomas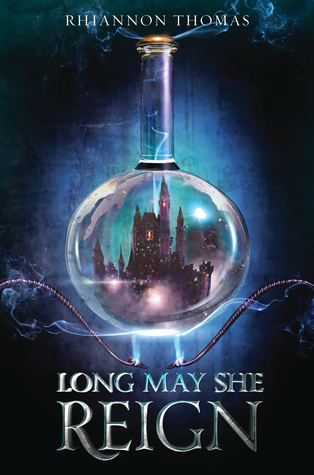 Synopsis:
Freya was never meant be queen. Twenty third in line to the throne, she never dreamed of a life in the palace, and would much rather research in her laboratory than participate in the intrigues of court. However, when an extravagant banquet turns deadly and the king and those closest to him are poisoned, Freya suddenly finds herself on the throne.
Freya may have escaped the massacre, but she is far from safe. The nobles don't respect her, her councillors want to control her, and with the mystery of who killed the king still unsolved, Freya knows that a single mistake could cost her the kingdom – and her life.
Freya is determined to survive, and that means uncovering the murderers herself. Until then, she can't trust anyone. Not her advisors. Not the king's dashing and enigmatic illegitimate son. Not even her own father, who always wanted the best for her, but also wanted more power for himself.
As Freya's enemies close in and her loyalties are tested, she must decide if she is ready to rule and, if so, how far she is willing to go to keep the crown.
There's really nothing I can say because I don't even know what the book is about. I just like the cover.
3.
Wintersong
S. Jae-Jones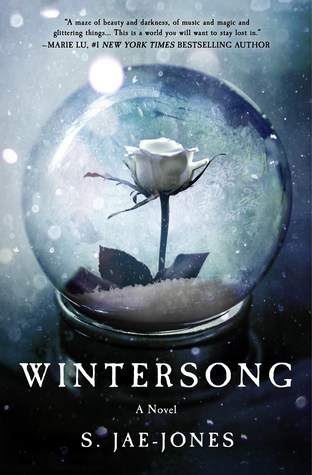 Synopsis:
The last night of the year. Now the days of winter begin and the Goblin King rides abroad, searching for his bride....
All her life, Liesl has heard tales of the beautiful, dangerous Goblin King. They've enraptured her mind and spirit and inspired her musical compositions. Now eighteen and helping to run her family's inn, Liesel can't help but feel that her musical dreams and childhood fantasies are slipping away.
But when her own sister is taken by the Goblin King, Liesl has no choice but to journey to the Underground to save her. Drawn to the strange, captivating world she finds--and the mysterious man who rules it--she soon faces an impossible decision. With time and the old laws working against her, Liesl must discover who she truly is before her fate is sealed.
Again, not much to say other than: HAVE YOU SEEN THIS COVER
??
I don't actually own any of the books above, I just really would like to have them in my collection - despite the terrible reviews - purely because they are sooooo pretty.
What about you, do you have books on your shelf that you bought because of the cover? Let me know in the comments below!